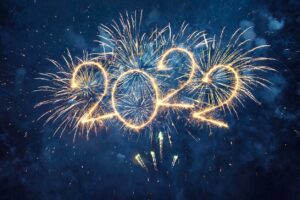 I cannot believe that another "Covid" year has come and passed us by, definitely not what was predicted when they said it would go away in the Summer of 2020! I know that Covid has affected so many of us over the past two years and I pray that 2022 provides a true turning point in this pandemic.
I do hope that you were able to spend time with your family, friends, and loved ones, and you now feel recharged and ready for the new year.
For me, the first week of each new year is an important time to review and reflect on the year passed and plan for the year ahead. It is a good time to check if we have achieved all we set out to achieve and to plan how we can improve on this going forward.
Here are some suggestions if you have not done this already:
Review 2021 and how you progressed. Revisit the highs and lows. Did you achieve the goals you set?
Review your 2021 budget and whether you were on track and then put your 2022 budget in place. Remember to learn from your past mistakes but also reward your achievements. Use realistic figures when budgeting or ensure you have the discipline to follow the figures you use. There will always be curveballs so make sure you include a buffer.
Review your debit orders and phone/app subscriptions and cancel those that you no longer use.
Review your financial planning. Some points to consider:

Calculate your net worth. When last did you assess the value of your assets? Do these need to be restructured?
Have your financial circumstances changed?
Do you have adequate life insurance and critical illness/disability cover to match your needs?
Are your wills up to date?
How are you progressing with your savings towards retirement, property, and education planning? When last did you measure these against your future needs?
If there are any areas of concern, let's set up a call using calendly.com/paulbaker so that we can address them.

Finally, plan your 2022 goals and make sure to include vacation time and personal well-being. Life is not all about work and money and we need to have balance in our lives. Set fitness and self-improvement goals. Do you want to study or learn a new creative skill? Include relationship goals as we should always be working to improve on those. I know that I need to set aside time to have more video calls with my family back in SA as an example.
Remember to always include your spouse or partner (if applicable) in your reflection and future plans so that you are on the same page.
If you would like assistance with your personal or business financial planning, please schedule a Zoom or Teams call using calendly.com/paulbaker.
I hope to speak to you soon and look forward to helping you make 2022 a success.
Paul