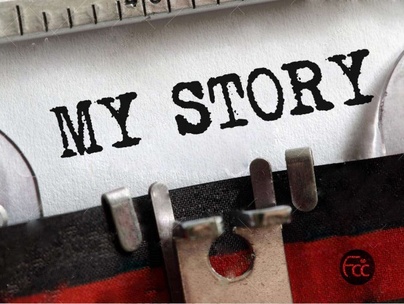 When I left school I had no idea what I wanted to do. I knew that I wanted to help people, but how and in what field, that I did not know. I was good at accounting but didn't see myself as an accountant so I entered a general Bachelor of Commerce Degree. After I finished university, I still didn't really have a direction that I wanted to head into. Financial Planning actually found me rather than me finding it.
While working as a waiter, one of my regular customers asked what I was doing now that I had finished my degree and he then offered me a job. He told me that he was a "broker" which, at the time, I had no idea what he meant. It turns out he was a Certified Financial Planner® professional who had recently started his own independent practice and was looking for an assistant.
So in 2007 I joined Charn as his assistant in his home office in Durban, South Africa. My Commerce Degree in Finance and Economics helped but I really didn't know what I was doing. Charn saw potential and introduced me to the industry quite quickly. He put me through various courses with Liberty Life and Santam and invested a lot of time in me which I will always appreciate.
Charn always believed that his role was second in importance to that of a doctor. I remember him being there when a client was diagnosed with Motor Neuron Disease and for a widow after her husband died. Ensuring that claims were processed efficiently and helping clients when they most needed it. He engrained in me the importance of critical illness, disability and life insurance as well as proper estate planning.
During this time I realised that Financial Planning was not about selling policies, but rather about understanding clients' needs and aspirations and providing solutions to best suit those needs. I felt that this was something that I wanted to be a part of and decided to enrol in the Postgraduate Diploma in Financial Planning. I completed this in 2010 and this qualification along with my continued membership with the Financial Planning Institute of South African enabled me to become a CFP® professional.
One of the most important things for a Certified Financial Planner® is that we have a fiduciary duty to put the client first and act in their best interest. Every year when I renew my FPI membership, I sign a code of ethics which covers eight key principles: Client First, Integrity, Objectivity, Fairness, Competence, Confidentiality, Diligence and Professionalism.
In an industry that is filled with salesmen, I genuinely believe that the key principles I believe in, set me and other Certified Financial Planner® professionals apart from a number of the advisors out there.
If you can relate to or agree with my principles and the way I do business, please do reach out and arrange a chat. You can access my calendar using www.calendly.com/paulbaker in order to schedule a time that suits us both.
Have a great day and thank you for reading.