I am excited to invite you to my first webinar of 2021 in partnership with KARM Legal Consultants.
Please join me, Luna de Lange and Manav Joshi for an insightful webinar on UAE Wills, Estate and Financial Planning.
Date: 17th of March 2021
Time: 4pm GST
We will be discussing Legacy Planning, Wills & Probate, Estate Planning, Succession Planning and Wealth & Financial Management. We will touch on the latest updates in the UAE affecting expatriates and answer any questions you may have.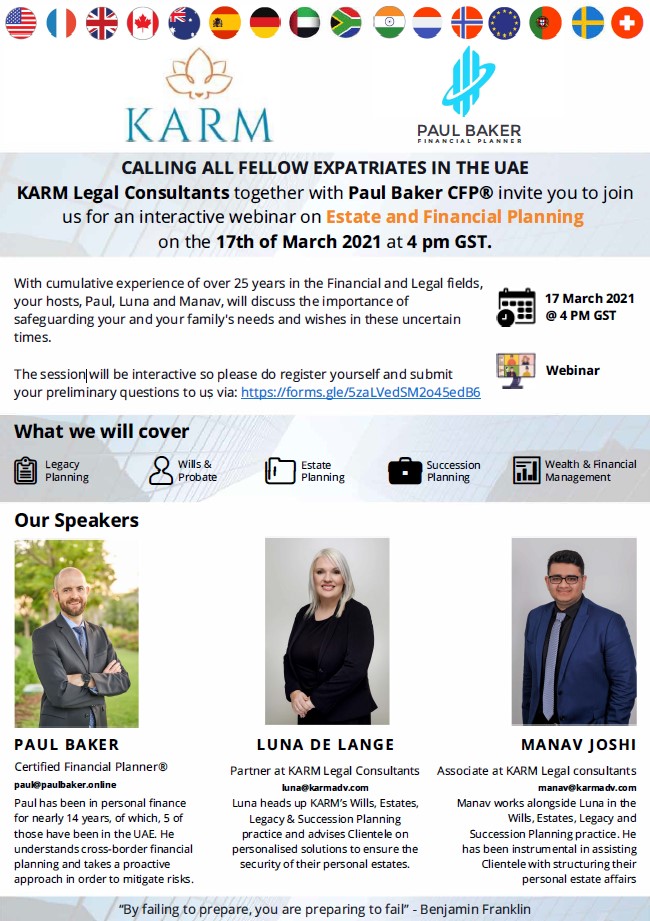 If you cannot attend but would like to schedule a call or online meeting with me, please go to https://calendly.com/paulbaker